So Thursday night I saw DeVotchKa and let me tell you, it was intoxicating. One of the crazy things about them is that I would have guessed that they were from Russia or India before Denver, their actual hometown. They have the amazing sort of talent where each member of the band switches between instruments, and the rare ability to make me wish for longer songs. Highlights of the show were the haunting "How it Ends," the title track from their latest album, and the frenetic "Such a Lovely Thing." They drew a diverse crowd, as you can see
here
. I took a few photos...
Waiting. Cute even when they're making faces.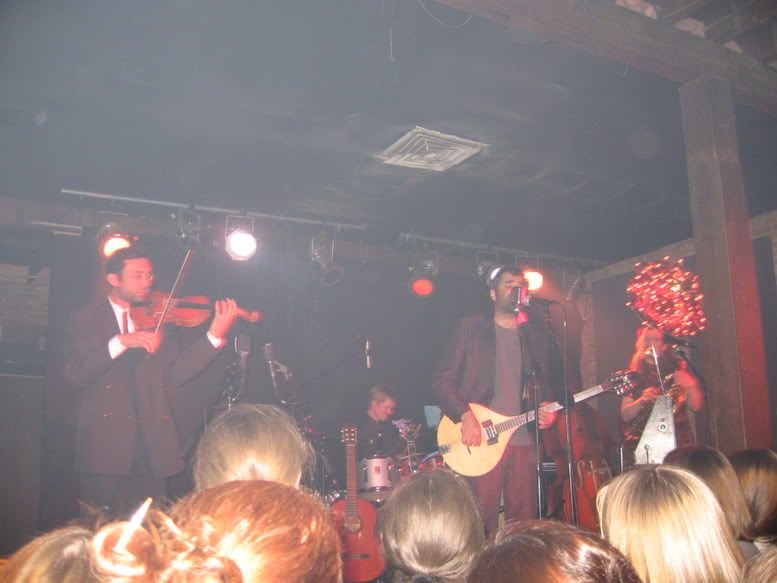 No anti-smoking laws in Utah = murky pictures. And in case you can't tell, that is a tuba wrapped in Christmas lights.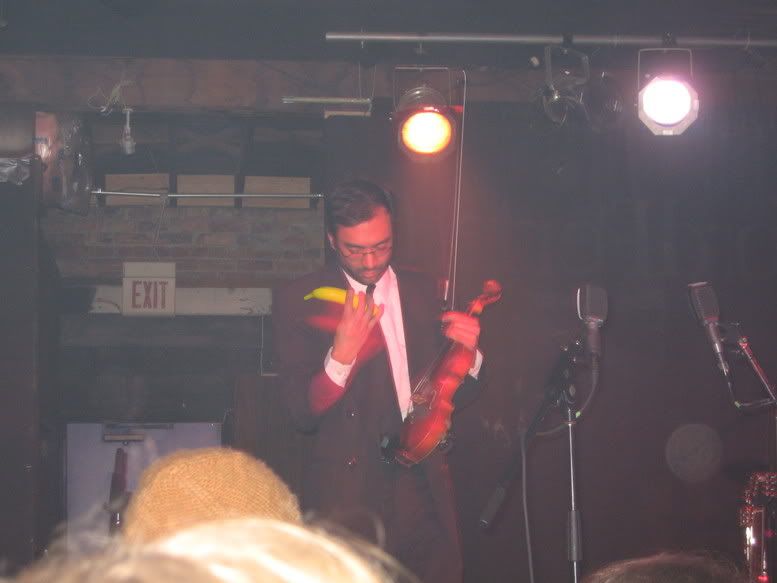 The banana was one of my two favorite instruments of the night. The other was a theremin--that creepy antenna thing you play with a hand in the air .

Mp3:
How It Ends - DeVotchKa
Mp3:
Such a Lovely Thing - DeVotchKa
www.devotchka.net
buy DeVotchKa